Offer Details
get 2for1 offers at top attractions when you travel with us
Hero and Superhero Film Walk of London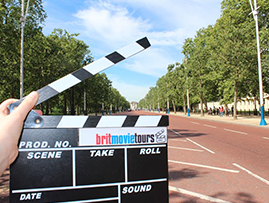 **Before you book your ticket, check the full Days Out Guide travel advice here**

*To adhere to social distancing measures in place, guests can only pre-book their tickets online to guarantee entry to attractions. We currently cannot offer walk–up on the day vouchers*

*Advanced booking required. Simply use 'Buy Online'*

This 2 ½ hour guided London film locations walking tour is action-packed with sites from Comic Book movies. You will follow onscreen heroes such as Batman, Wonder Woman, Jack Ryan and the Thunderbirds as they fight to protect London and defeat the forces of evil.

You'll visit film locations from adrenaline filled movies including: Transformers, Fantastic Four, Justice League, Doctor Strange, London has Fallen, Spooks, The Avengers, The Dark Knight, The Edge of Tomorrow; V for Vendetta, X-Men: First Class, Agent Cody Banks 2, Wonder Woman and more.

While the big kid in you will love some of the family friendly London film locations too, including scenes from Minions, Nanny McPhee, Night at the Museum 3 and even a Paddington Bear!